About our Founder Dr. Benor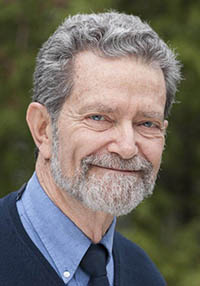 While his unique expertise is personal spiritual awareness and healing, his principal work is through wholistic healing for body, emotions, mind, relationships and spirit. His bio reflects his ongoing search for ways to peel the onion of life's resistances, to reach the gnowing (the inner knowing of truth which has the feel of rightness) that we are all cells in the body of the Infinite Source.
Daniel J. Benor, MD, ABIHM, is a wholistic psychiatric psychotherapist who blends in his therapy elements from intuitive and spiritual awareness, spiritual healing (as in Therapeutic Touch and Reiki), WHEE – Wholistic Hybrid derived from EMDR and EFT (AKA: TWR – Transformative Wholistic Reintegration), transactional analysis, gestalt therapy, meditation, imagery and relaxation, dream analysis, and other approaches. Dr. Benor has taught these methods internationally for 35 years to people involved in wholistic, intuitive, and spiritual approaches to caring, health and personal development.
Dr. Benor is the author of Healing Research, Volumes I-III and many articles on wholistic, spiritual healing. He is Editor of the peer reviewed International Journal of Healing and Caring www.ijhc.org and moderator of www.WholisticHealingResearch.com, a major informational site on personal spiritual awareness, healing and CAM research.
While Dr. Benor has begun his retirement, he still appears internationally on radio and TV. He is a Founding Diplomat of the American Board of Integrative Holistic Medicine, Founder of the Council for Healing, and for many years on advisory boards of the journals, Alternative Therapies, Subtle Energies (ISSSEEM), Frontier Sciences, the Advisory Council of the Association for Comprehensive Energy Psychotherapy (ACEP), Emotional Freedom Techniques (EFT) and the Advisory Board of the Research Council for Complementary Medicine (UK).
Specialties:
Wholistic Psychotherapy – lectures, workshops, personal consultations
Author and Publisher
About our Editor-in-Chief Dr. Gaines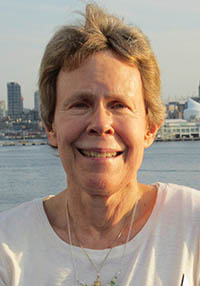 Dr. Kendra Gaines received her doctorate in English Literature from Northwestern University in Chicago, Illinois. She taught at Northwestern, as well as University of Michigan, before moving to Tucson.
At the University of Arizona, she served for 16 years as Senior Tutor and Instructional Specialist in, first, the Department of English, and then at the UA's Writing Skills Improvement Program. During these years she worked one-on-one with both undergraduate and graduate students, helping them to clarify and strengthen their writing skills. She also offered three public workshops every week on various types of writing, helping both students and members of the community with writing projects. During the summers, she served as the Lead of the Graduate Writing Institute offered through the Writing Skills Program.
In addition, Dr. Gaines has taught at Davis-Monthan Air Force Base for over 25 years, teaching for Embry-Riddle Aeronautical University, Chapman University, Park University, and Pima College, all located on Base. Technical Writing was of particular interest to Embry-Riddle students who discovered that they were required to write, but who would rather have piloted jet planes than compose a sentence!
Since becoming an independent writing consultant in 2002, Dr. Gaines has helped countless students with such writing projects as personal statements for medical and law school, master's theses, doctoral dissertations, and articles intended for publication. She has also published articles of her own, one of which was chosen for inclusion in an anthology published in London, England.
Dr. Gaines teaches online as well. She is beginning her seventeenth year teaching both English and Philosophy courses for Colorado Technical University. She has also been teaching online for Park University, work which has included several blended (both online and in person) courses.