Find the Latest in Holistic Healing
Browse hundreds of timeless articles
September 2023, Vol 23, No 3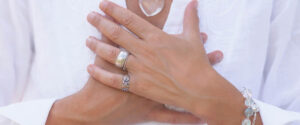 Dr. Kendra Gaines, Editor-in-Chief, IJHC A couple of years ago, my Significant Other discovered he had a leaky mitral valve in his heart. Without treatment, he could easily die of congestive heart failure. We sought the advice of a physician who offered to enter my 86-year-old SO in a study, saying "You'll have a 50/50
READ THE LATEST ARTICLES ON
Integrative Care
Networking Oppurtunities
International Reports of Conventional and Complementary Practitioners
Healing with Humor, Poetry, Imagery,
Art, Music, Dance, and Movement
Healing Our Society
Complementary Therapies
Clinical Observations
Wholistic Approaches – Education and Practice
Wisdom and Healing Shared through
Books and Other Media
Research
Healing our planet
Clients' Experiences with
Complementary Therapies and
Integrative Care
READ THE LATEST ARTICLES ON
"In late 2002 I began doing a lot of internet research into energy psychology therapies and was in a pretty vulnerable place. I came across your journal during the search and subscribed. Many of the articles were of great support by virtue of their hopefulness, and the quality, integrity and obvious skill/training of the authors. It was a way to feel connected to the knowledge and kindness of experts when funds were low. It also supported my own interest in learning these therapies and offering them as a practitioner one day. I especially appreciated the way you incorporated creativity, the magic of art and the wider Universe, animal healing, etc. It connected on so many levels with how I understood what contributes to healing and to a recognition of our wholeness. It's great to have the opportunity to share this with you – thanks for asking. Warm wishes and much gratitude"
"The journal is terrific – a real lifeline for people like me who are working very far "from the madding crowd" and very isolated profesionally from the wisdoma and cutting edge science that is the hallmark of your journal. I have introduced it to some of my colleagues whom I consider fellow travellers, so expect some more subscriptions soon. Keep up the wonderful work."
"I love your online journal. I have cited it in my classes at Umass-Boston. Please tell me how I can find a full text of […][/…] I am writing on psychology and spirituality – Today ! Thank you very much. Sincerely"
"Dan, Boy, those are some kind of articles. I had the honor of meeting Gilah about 12 yrs ago at a meeting. She seemed "advanced" then–certainly more so now. And the other articles are none short of amazing. Keep up good work. Blessings"
" I've got some students and others who are interested in knowing about this piece. Let me return your compliments with interest: never has it been so easy or so pleasant to work with a journal editor. You did your utmost to make the revisions painless and convenient. It was a delight. Best regards,"
"Dan, I had never written an article for any journal when I was encouraged by Dr. Dan Benor to "try it." Dr. Benor provided me with very patient and encouraging editing, displaying the utmost in tolerance and expert guidance. I am very happy that my first writing experience was with Dr. Benor. I can't imagine that many others would have been so lovingly patient."
"Dear Dan, I received the final copy of my paper last night… I want to take this time to thank you once more for providing me with a valuable learning opportunity. At times, I felt frustrated with myself because I was so unfamiliar with the process of on-line publishing. But, then I realized that this is what learning is all about. When I decide to undertake a similiar endeavor, I will always remember what I learned from you about the process. Sincerely,"
"Hello Dan, I received your E-Zine today and I like the format and balance. I see many newsletters and this has to be one of the best. Keep up the good work! Good health,"
"I really like this E-Zine; the varied topics, workshops and short synopses of different subjects. Thank you. Kind regards"
"Dear Mr. Daniel Thankyou very much for this online news letter. It has given me so much to read and towards a greater understanding on all these subjects related to healing."
"Dear Dan, It is so refreshing to read through this site! It's like water in a desert. I was escorted to the door of the LAST hospital I worked in for expressing my beliefs. I am going for a job interview this morning. These people are more aware…or so far… seem to be. We are in a blinded society. It is so very nice to get this news letter this morning. I am reminded…I am not alone! Thank You So Much, Your Work Is Appreciated, Sincerely,"
"our mention of the THB site in IJHC made an impact … there's been a flurry of subscriptions in the past couple days. Thank you so much. Off to read your article on EmotionalBodyProcess. Many blessings,"
"Hello! I wanted to let you know that the dissertation finally was approved, and I am now a graduate I am preparing the paper for publication, and will send and e-mail version to you in mid September when I return home. I pray that you are well, and I wish to extend my most heartfelt gratitude for all you have done to support me, and research in the field of energetic healing. Thank Creator for people like you doing their work in the world. Please let me know how I can support you in your work, and until I connect with you again, a million blessings. Sincerely, Many blessings,"
"Thankyou for these [books][/books] referrals. I have briefly looked over them and they are great resources for what I am looking for. Reading the list of symptoms of … made me want to cry. There are people out there who do understand. Thanks. I read some of your articles and just reading them healed me a bit. This whole thing has been traumatic and yet I am not alone in my experiences. Words are not adequate to describe these experiences of perception, and yet we try, don't we? You're a good pointer, Dr. 🙂 Love and Light to you,"